Global macro forecast 2016–2017: Less open
Genevieve Signoret
18 nov 2016
In light of Donald Trump's surprise electoral victory on November 8, we have started from scratch and built three new global macro forecast scenarios.
Our central scenario is now called Less open in reference to its main assumption, that of rising protectionism.
Our downside risk scenario is called Closing. In that scenario, the global wave of protectionism we're seeing already, with the UK referendum on Brexit, Trump's election in the USA, and a stalling of other free trade agreements still under negotiation, turns out even worse than expected today.
Our upside scenario is called Open. It assumes that trade talks lead to more, not less, open borders than we're anticipating today.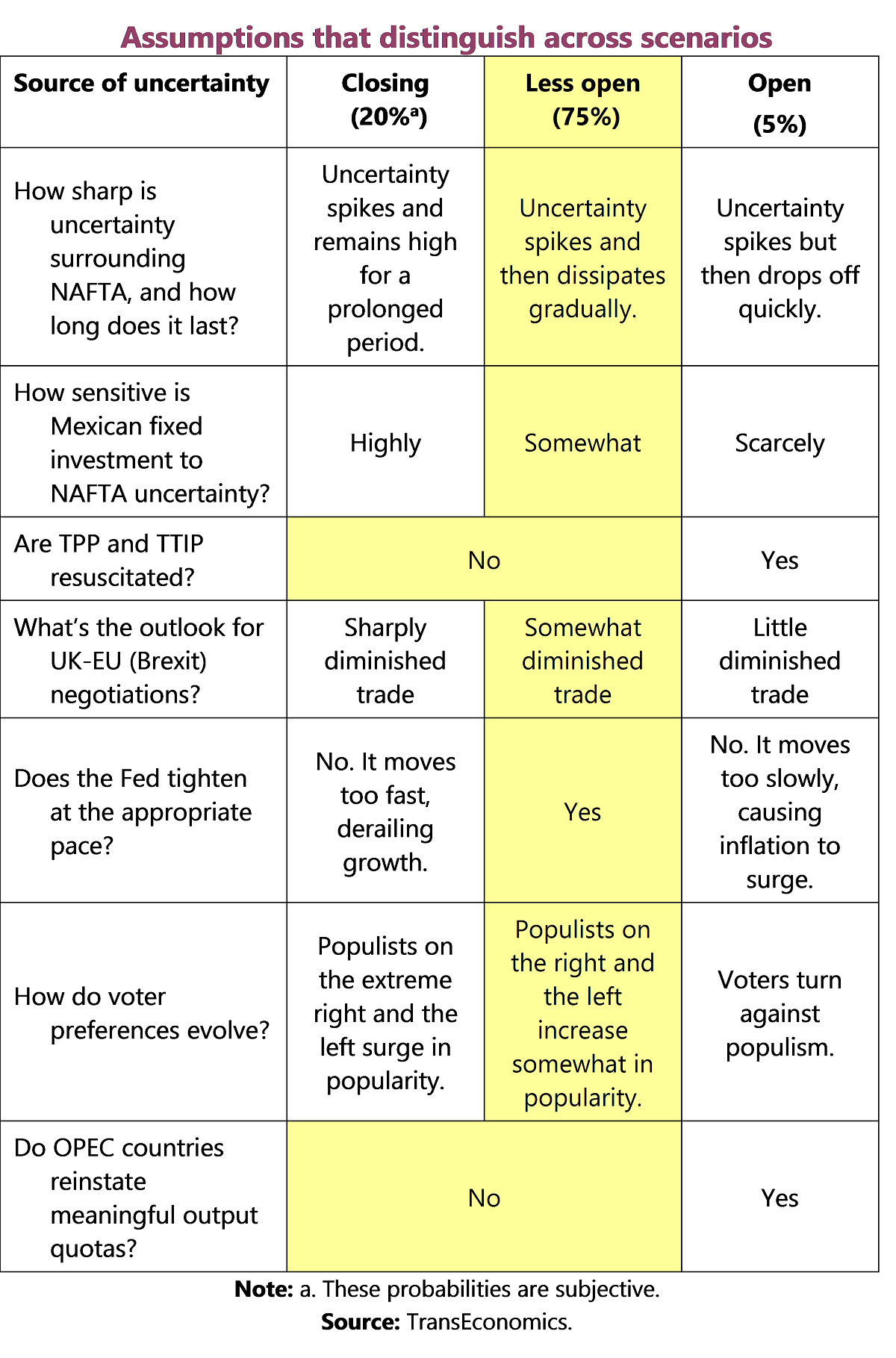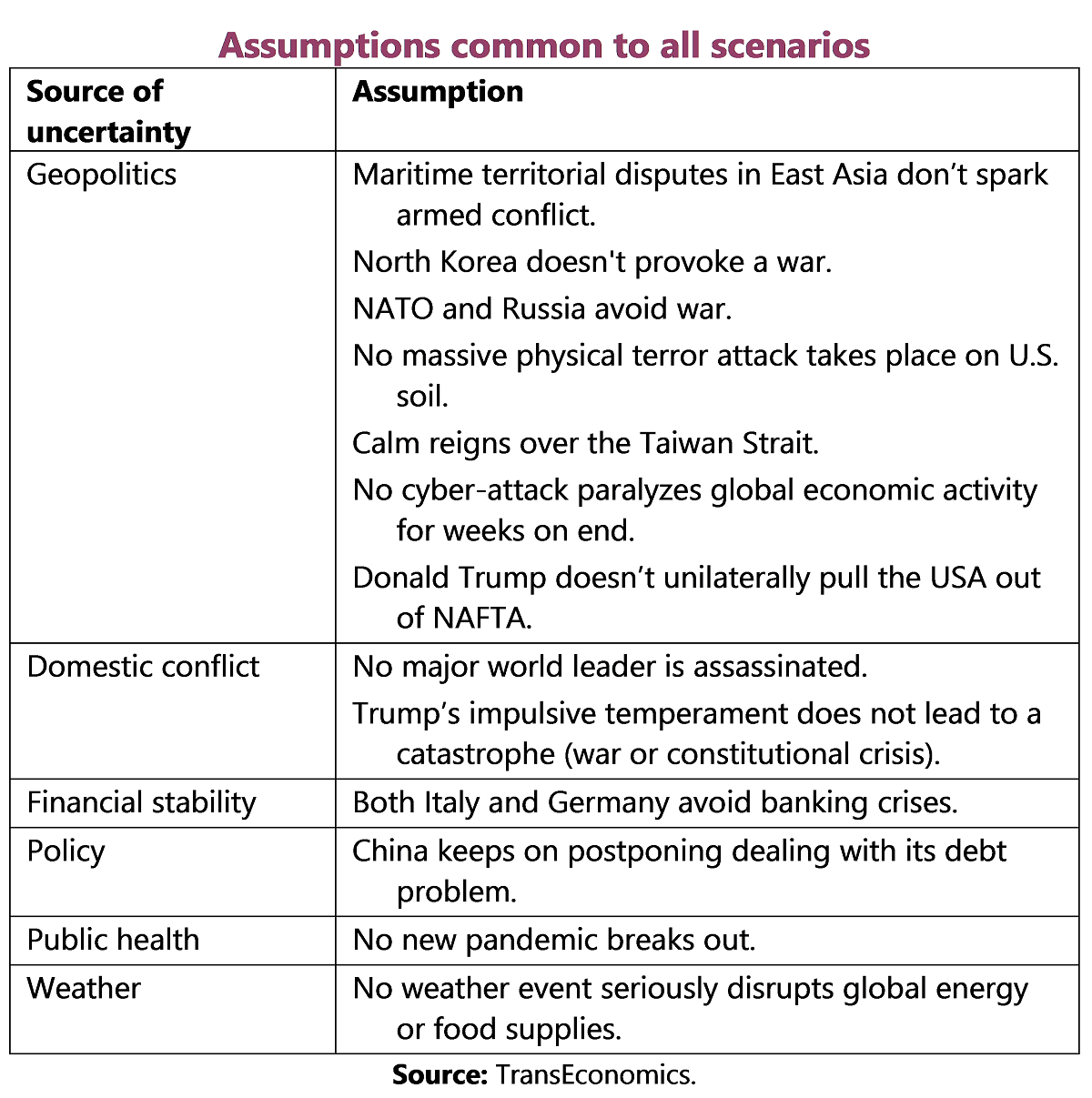 To zoom in on any of the following forecast tables, please click on the table.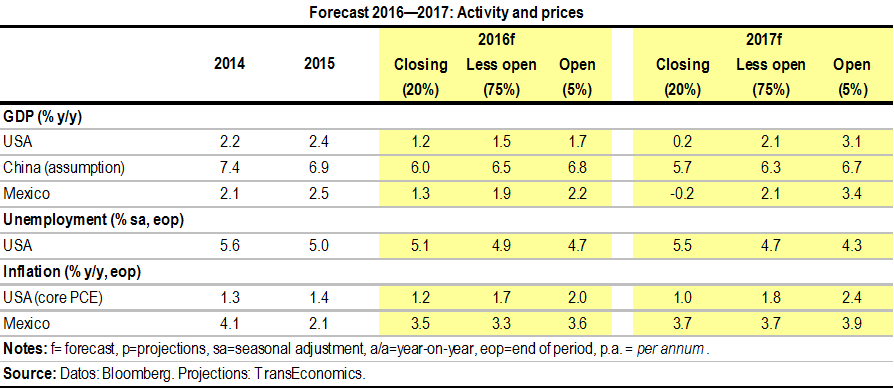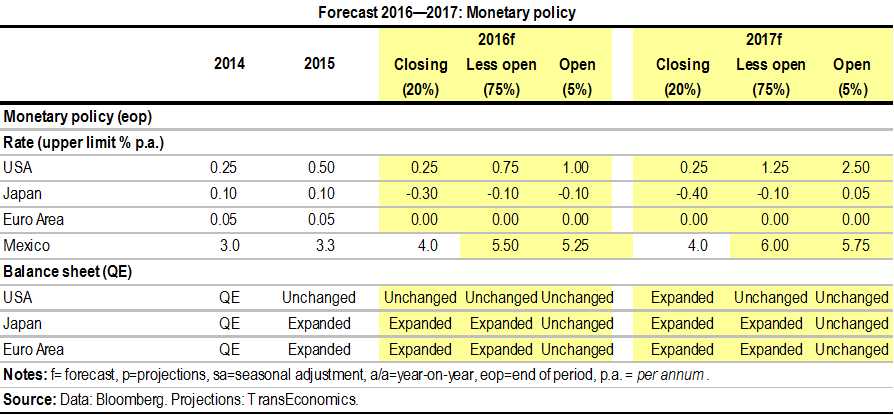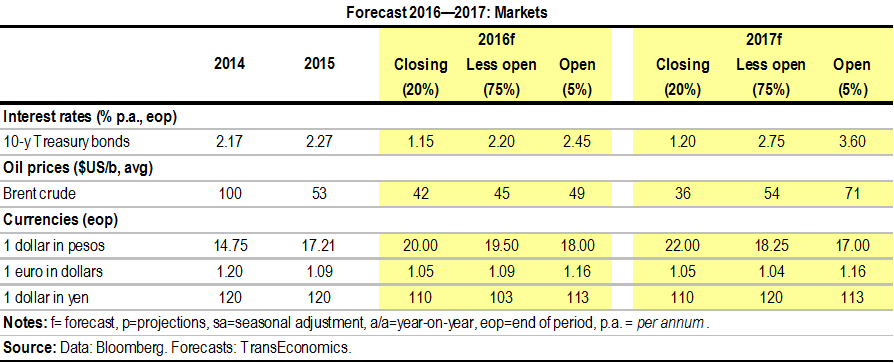 ---
Update History:
22 February 2017: Delete: We're going to expand this blog post in coming days with a more detailed narrative. Meanwhile, however, we wanted to quickly share the following tables to give you a snapshot of our new scenario assumptions and numbers.